Bundling?
To enable you to meet demands from customers who want to communicate differently, more, better, SODEMAL develops assembly lines that fit your needs.

With a bundling system, you push the limits of format and feasibility of your finishing lines. They are designed to work non-stop with integrated quality control/coherence and are operated by one single operator.

On the same line, you can assemble different leaflets with a band, stickers, glue dots and even combine them. It is also possible to add a card, a sheet of stickers, a bag... to a bundle.

In direct mail, we can imagine many applications such as sealing edges with a sticker, inserting samples, placing items...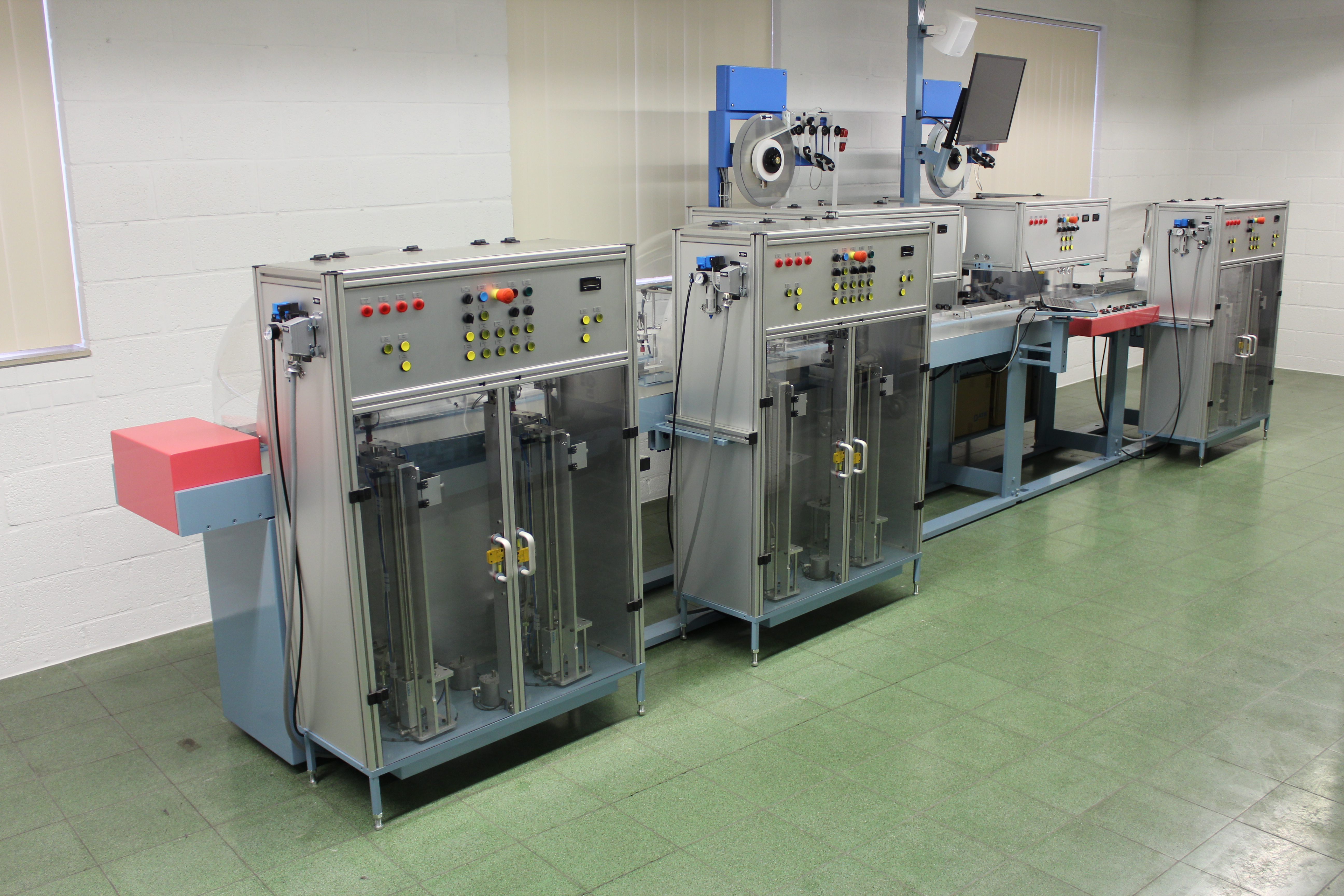 Plow Fold: what's that?
With plow fold you can fold a tensioned web several times, and even several at the same time. Additional finishing units allow you to die cut windows, to perforate, to separate in ribbons and to apply different types of adhesives or coatings. Finally, thanks to the double cut the web is transformed into finished products ready for delivery. These different units constitute a finishing line that can be installed in-line with a rotary or digital press or off-line with pre-printed reels.
Off-line?
Mastering off-line is one of our expertise and it allows you to separate printing and finishing. These are two difficult and very different tasks in terms of speed, investment, operator qualification, incident frequency, stop and start dynamics, and many others.
Speed?
You can work from 30 to 300 m/min, depending on the complexity of the product. In practice, 180 m/min corresponds to ± 58,000 A4 folded products per hour. A reel-to-reel machine works at 500 m/min.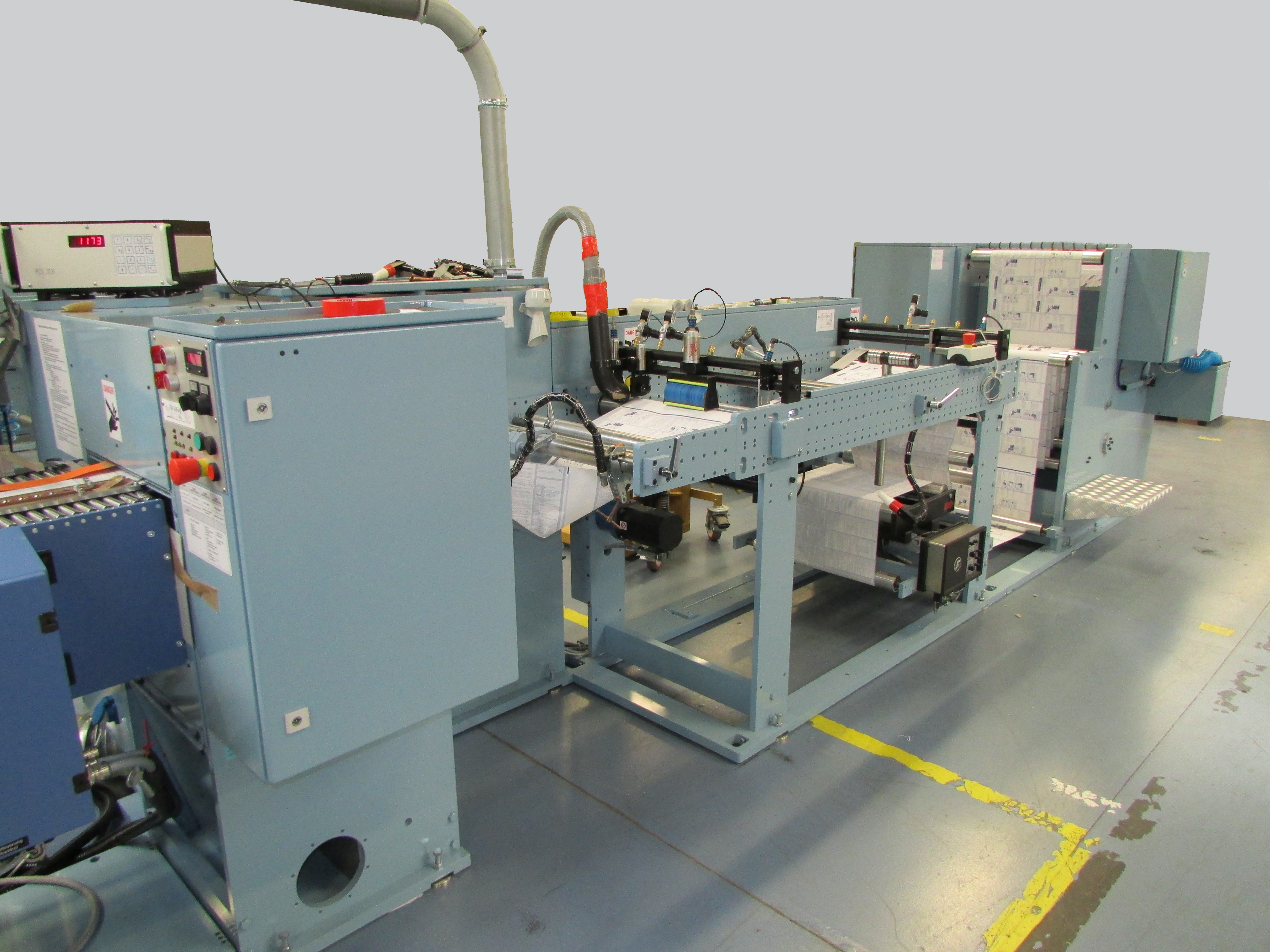 Target products?
High value added finished products in medium (200,000) and large volumes (several millions) for direct marketing
Insert, glued backside, envelope, sealed fold, all-in-one, reply card, tear-off, cheque book, pop-up, display card, crossed fold, portfolio, integrated label finishing, card deposit, integrated inserter
Extras: labeling, personalization, varnish, scratch-off, coating, fusion, crossed fold at exit in one line
Pharmaceutical and cosmetic leaflets (folded or in folded reels)
Leaflet assembly with glue dots, banding or labels
Sizes?
Web widths from 450 to 965 mm
Fixed repeat lengths in inch and/or metric sizes
Variable repeat lengths with servomotors
Fields?
Direct mail
Administration
Pharmaceutical and cosmetic leaflets